The Christmasaurus - Prologue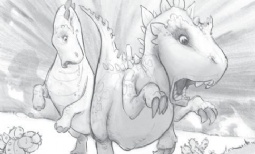 The Beginning of the Adventure!
The first part of the story is really living up to expectations. This picture shows the moment when... 'something bad was about to happen - something that would change the world forever.'
And this is all before the story really gets going!