Memories of great books to share.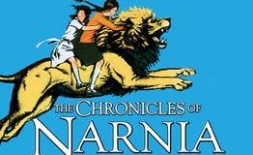 At the moment we are reading The Voyage of the Dawntreader by C.S. Lewis. We have read The Lion, the Witch and the Wardrobe and just finished Prince Caspian, and are now off on the next adventure. I remember reading these stories as a child and am loving sharing them. I particularly remember my Year 5 teacher reading Prince Caspian to us as a class, and then going away to read the whole series.
Do you know what the C.S. stands for in C.S. Lewis?