Adventure
We are very pleased to welcome all the children in Adventure Phase back after the Christmas break for an exciting Spring term of learning.
We currently have set days of the week for school uniform and P.E kit. Please use the timetable below for your child/children in adventure phase:
Monday: P.E Kit
Tuesday: School Uniform
Wednesday: School Uniform
Thursday: P.E Kit
Friday: School Uniform
From Monday 24th January, Year 3 children who were previously in Land of Giants class will be starting their swimming lessons for 12 weeks every Monday afternoon.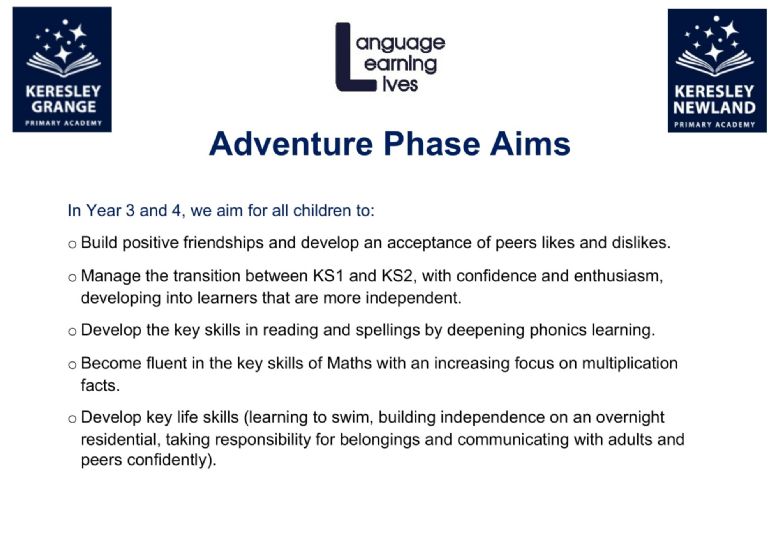 Adventure Curriculum Overviews for 2021/2022