What Do Parents Think?
"Keresley Grange has helped shape my daughter and son into the wonderful young people they are. The care and support from their teachers and support staff is the best I have ever seen. They challenge children to be the best they can be as learners and as all-round young people. The care for them is genuine and sincere. Thank-you." Keresley Grange parent, December 2020
"Moving my children to Keresley Grange was absolutely the right thing to do!!! The change in my 4 year old is outstanding and I'm so so proud of him!!!!" new Keresley Grange parent, December 2020
We provide lots of experiences for parents to become involved in our Keresley Grange family. Many parents recommend Keresley Grange for our personalised approach to learning and family focus on on our RESPECT values.
We are always interested to know what parents and carers in our community think about our work and support for families.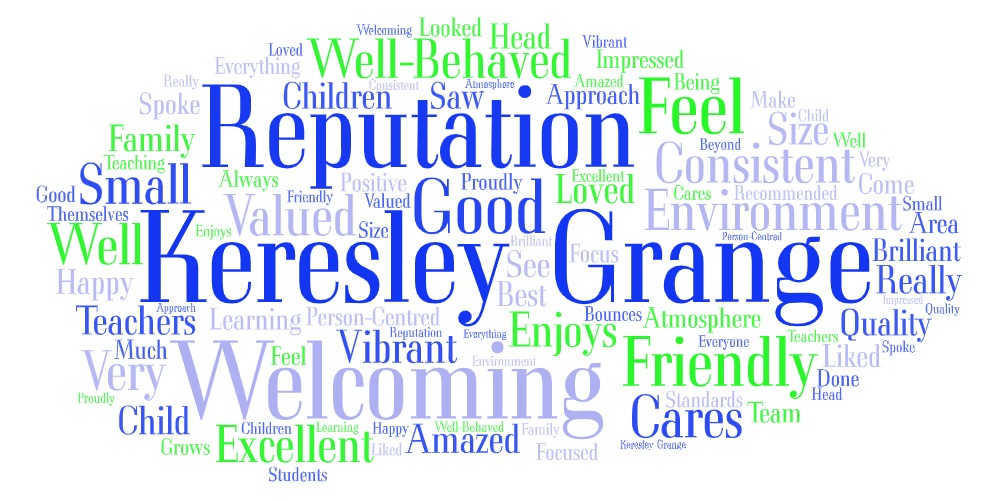 During Lockdown March 2020 - July 2020:
"Communication was always excellent, both from teacher and office staff. The school always made sure we were kept informed and work was set each week." Keresley Grange parent, July 2020
"Excellent communication. I felt I knew exactly what and how was going on at school. I also felt that school listened to my concerns and try to address them if possible." Keresley Newland parent, July 2020
"Kept parents informed about plans and procedures right from the start and made us feel at ease about sending our children to school." Keresley Grange parent, July 2020
"Teacher and office have been brilliant. Always had a reply within hours or a day max", Keresley Grange parent, July 2020
...and many positive comments over the years from parents as well...
"I am beyond amazed at how much my son has come along since October" Y1 Parent, 2019
"I feel that my child has learnt so much but actually enjoys learning. She bounces into school every day and I think this is a huge reflection of the school" Parent, 2019
"It's a really good, friendly and small school. My daughter was supposed to be going to another school but I'm glad I made the choice to move her" Parent, 2019